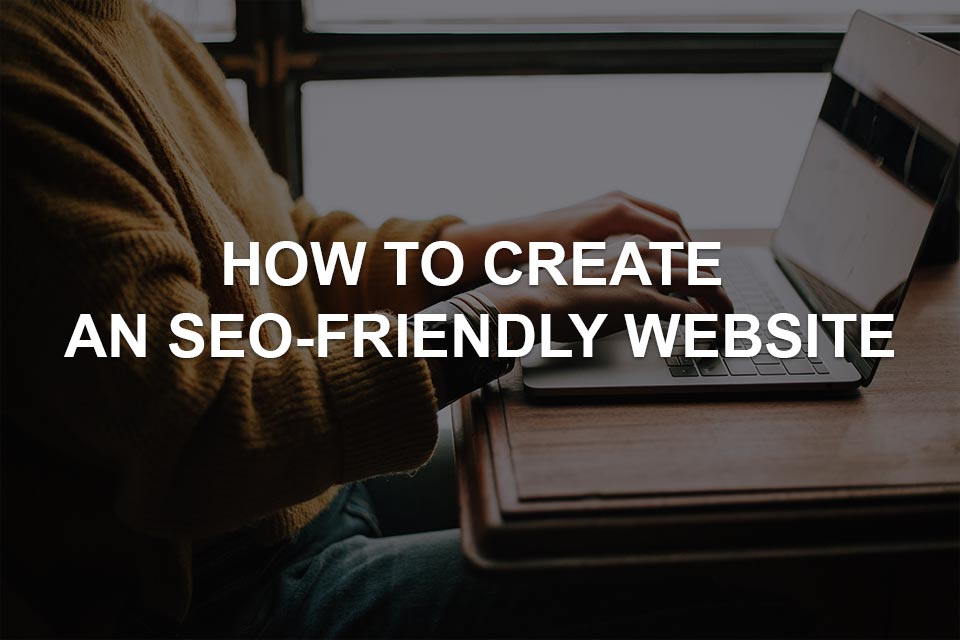 How to Create an SEO-Friendly Website?
To know how to create an SEO-friendly website, first, you need to know what it is. An SEO-friendly website is a search-focused, delightful, and technically sound website. It is very important to make your website an SEO-friendly one so you can attract traffic and website visitors. In this article, we will discuss some steps to build an SEO-friendly website.
An SEO-friendly website is the intersection of these sets:
Technically Sound
Search engines like Google can crawl, find and index your content. Follow these steps to help search engines:
Plan site structure
You can't have necessary pages too far from the homepage. Try to keep it at two or three clicks away. Then you need to optimize your top-level pages for keywords that have search demands. This is how category pages will rank high on search engines. Lastly, it is very effective to place internal links appropriately.
Google Search Console
GSC is one of the three tools that helps you to do SEO confidently. It is a free tool that helps you track your website's organic search performance, find site errors, submit sitemaps and find improvement opportunities.
Submit a Sitemap
A sitemap is a file that is stored on a server that informs search engines where to find important content. It also provides information about content, such as publication date and running time, that helps search engines crawl your website efficiently.
Build a robots.txt file
This file tells search engines where they can't go on your site. In other words, you can exclude specific pages that you don't want to be indexed.
Delightful to Use
Fast-loading with clear design, purpose, and navigation. Google doesn't ignore how users perceive your website. These steps will help you to have 'delightful use':
Your site must be mobile-friendly
Since Google uses mobile-first indexing, it ranks and indexes content based on mobile devices. Since Google puts it in its documentation, it is highly recommended to have a site optimized for mobile devices.
Must load fast
The loading speed of a website is an important factor for SEO and rankings. When other features are the same, search engines may rank the faster page. An SEO Audit will help to find what needs to be done to improve loading speed.
Use HTTPS
Just like useful pages, Google wants to provide secure pages. It is a secure version of HTTP. Just get an SSL certificate and add it to the site.
Search Focused
Content that is crafted for linkers and searchers. Points from this checklist must be set up for each new content.
Build content
Build SEO-friendly content about something people search for. Then optimize your content for good keywords because keywords increase website traffic, but avoid keyword stuffing. Also, make sure that your content watches what people/visitors want.
Useful and engaging content
Google admits that content is the strongest factor in SEO. So it is important to optimize usefulness and ability to attract readers. It must be easy to read, fresh, and unique.
Optimizing title and description tags.
You need to optimize title tags because they are a ranking factor, and people can see them on the SERP. They must be eye-catching, accurate, and short.
Schema markup
This code helps search engines to understand the content better and represent it in search results.
Conclusion
In conclusion, we can say that the steps will help you create website SEO-friendly website because these steps will help your website and pages to be indexed on top pages so that your content attracts more traffic. For search engines, SEO is the main feature that every website needs to have.
Frequently Asked Questions
How to make an SEO-friendly website?
To make an SEO-friendly website, you need to follow steps such as planning the website structure, setting up GSC, submitting a site map, and building robots.txt.
Is HTML or WordPress better for SEO?
WordPress websites are better for SEO. Because it is easy to update and they have plugins that make it easy to optimize your website for SEO.
What makes a page SEO-friendly?
Short and descriptive URLs of a page make it SEO-friendly.