What is a Landing Page?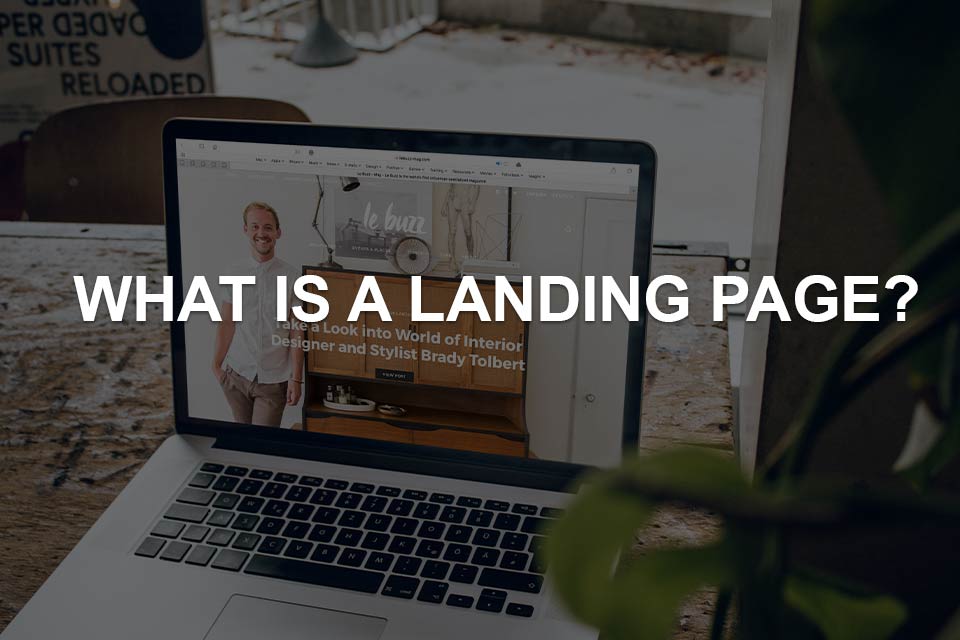 The landing page is the web page that potential customers click through from different digital locations. These potential customers reach this independent web page from locations such as e-mail and advertisement. Landing pages often aim to gather information in exchange for value, such as retail offer codes and business-to-business insights. They provide this information from individuals in the form of whitepapers. Unlike other web pages, they work to serve the target audience and a specific purpose at certain moments in advertising campaigns.
The purpose of the main pages of the website is to provide an overview of the businesses. But if the purpose of the business is a specific and short-term goal, landing pages are known as online marketing channels that will help you reach this goal in the buyer's process. Since the main purpose of landing pages is to design for a specific target audience, they offer various opportunities to convert visitors into paying customers.
Landing web pages are suitable for digital advertising campaigns. At the same time, landing pages will work as a functional tool for you in all kinds of marketing campaigns with the conversion of visitors.
Why is a Landing Page Different from a Home Page?
Home pages and landing pages have different aspects from each other. The most basic differences are below:
There are at least ten links on the main pages. These links are known as those in the footer and the content of the page. But when the landing pages are examined, it is seen that there are fewer links. Sometimes it will appear that there is only one link that allows users to convert.
Homepages recognize businesses. There are also fewer specific CTAs, as home pages have a lot of work. But since there is only one target on the landing page, CTAs are tailored accordingly.
It is not entirely clear what people who visit the homepages want. But for users who land on their landing page, what you offer has caught their attention.
The Importance of Landing Pages
Landing pages have a different process than home pages to achieve the desired results. In addition to increasing conversions and improving paid advertising campaigns, landing pages also provide the following benefits:
Thanks to well-planned landing pages, you can show that you care about your customer's interests. You will have a page where you can add testimonials as an element of social proof.
You will be able to strengthen your brand thanks to many features of the landing pages, such as appearance, tone, and style. If you are aiming for a clear and strong brand, you must market your brand identity well.
Landing pages will increase your sales for potential customers. It will also be easier to highlight products and services with landing pages that are targeted and conversion rate focused.
Conclusion
You learned in detail how to appeal to your target audience and how the landing page differs from the home page. You can create landing pages by trying various platforms.
Frequently Asked Questions About Landing Page
Below are frequently asked questions and answers about the landing page for you. You can review it for detailed information.
What is a landing page?
A landing page is a web page that seeks to gather information from relevant people in exchange for options where a sales offer code or B2B insights are valuable.
How to create a landing page?
It is possible to create landing pages by creating details for your site on various page creation platforms or Google.
What is the difference between a homepage and a landing page?
The biggest feature that distinguishes landing pages from the home page is the link, the CTA, known as a different audience.