How to Reduce Bounce Rate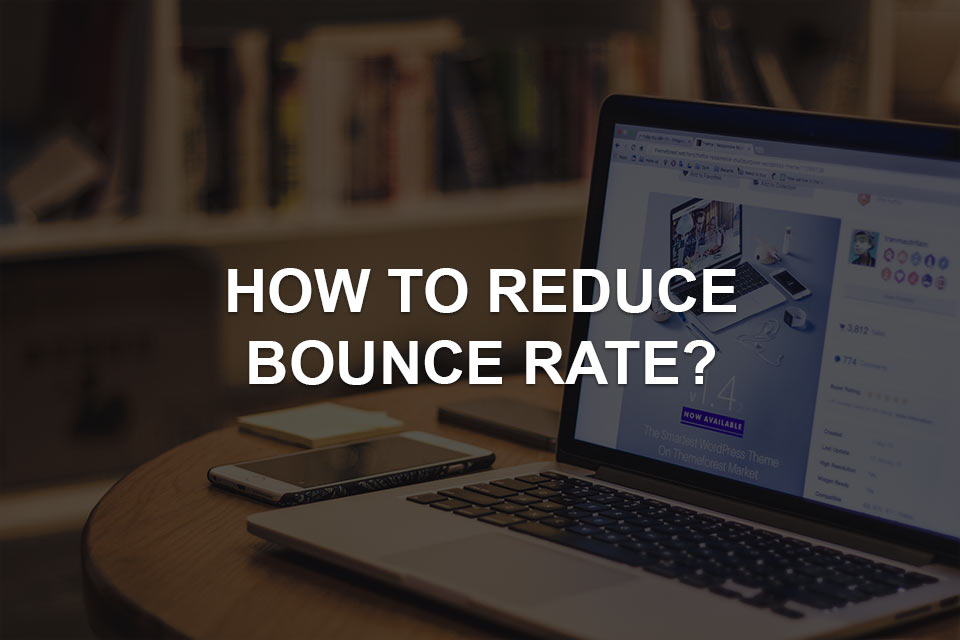 Bounce rate can be defined as the percentage of visitors that leave a webpage on your website without taking any action, such as filling out a form, clicking on a link, or making a purchase. It is important for three reasons:
If someone bounces from your site, it means that visitors didn't convert. So you need to stop visitors from bouncing to increase your conversion rate.
It may be used as a Google ranking factor. It correlates with first-page Google rankings.
A high percentage of Bounce Rate lets you know that your website has issues with user experience, copywriting, content, or page layout.
What Is a Good Bounce Rate?
To know what is a good bounce rate, we need to understand bounce rate meaning by analyzing the difference between a high bounce rate and a low bounce rate. A high bounce rate means website visitors take very short durations; they visit a page and leave. But a low bounce rate means visitors are clicking on available links and spending time on a page. So while 41% to 55% is an average bounce rate, 56% to 70% is a high one. An optimal one would be 26% to 40%.
What Causes a High Bounce Rate?
To lower your bounce rate, you should find out what negatively impacts your bounce rate, such as:
Poor usability
Slow page speed
Unnecessary plugins
Pop-ups
Low-quality content
Improperly optimized title tags and meta descriptions
Technical errors and blank pages
No mobile-friendly pages
Google Analytics setup that is implemented improperly
Best Ways to Reduce Bounce Rate
These are ways to lower/reduce bounce rates to improve your site performance to the highest ranks.
Focus on page load time. If a user has to wait an excessive amount of time, it results in a poor user experience. Because the content doesn't matter if visitors can't see it immediately.
Keep mobile top-of-time. A website has to have a responsive design to provide users on mobile devices with a good user experience. Optimize your site for mobile.
Use relevant keywords. Relevant keywords must be appropriate for the content topic. An accurate use of words and paragraphs will help Google to know what the page is about.
Utilize A/B testing. You can use A/B testing to see which improvement strategies work best.
Make pages easy to read. You need to make pages more readable and inviting with greater use of large font sizes and subheadings to break up content blocks and white space.
Revise meta descriptions. Meta description must match what you deliver on a webpage.
Use SEO. Use SEO tools to change the high percentage of bounce rate.
Conclusion
In conclusion, it is very important to lower your website's bounce rate. Because you don't want your visitors to leave your web pages immediately. You want them to spend time on your website and convert into customers. So focus on what impacts a high bounce rate and try the best ways to reduce your bounce rate.
Frequently Asked Questions
What does bounce rate mean?
Bounce rate is the percentage of visitors that leave a webpage on your website without taking action, such as filling out a form, clicking on a link, or making a purchase. 
Why is my website bounce rate high?
Reasons like slow page load, misleading descriptions, poor usability, low-quality content, lack of mobile-friendly optimization, and technical errors may cause high bounce rates. 
Does bounce rate affect SEO?
Bounce rate doesn't directly affect SEO, but it indirectly affects other ranking factors that Google cares such as poor mobile optimization, slow page speed, and quality design. So these things will affect your SEO indirectly.