The Benefits of Guest Blogging for SEO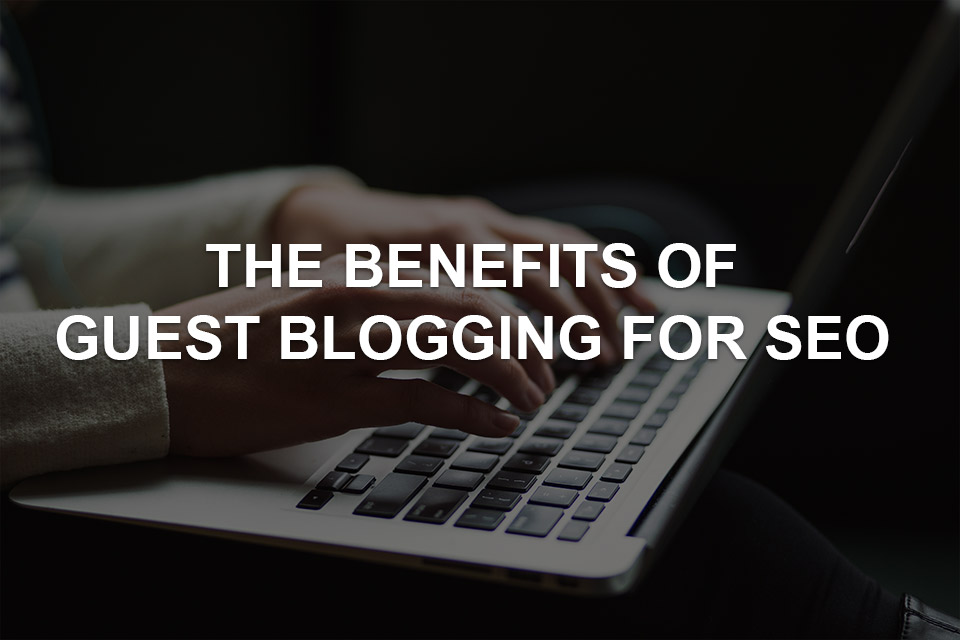 Guest blogging is not just a trend, but a proven strategy that can significantly impact your website's SEO and brand Awareness. In today's competitive digital landscape, leveraging guest blogging can give you the edge you need to stand out from the crowd. By publishing high-quality content on authoritative websites within your niche, you not only attract valuable organic traffic but also establish yourself as an expert in your field. This article will help you discover the numerous benefits of guest blogging, from improving your website's search engine ranking to increasing your brand's online visibility.
What is Guest Blogging?
Guest blogging service is a powerful content marketing strategy that involves writing and publishing articles or blog posts on other websites within your industry or niche. It offers a win-win situation for both the guest blogger and the hosting website. As a guest blogger, you get the opportunity to showcase your expertise, reach new audiences, and build valuable connections. On the other hand, the hosting website benefits from fresh and high-quality content to engage its readers and potentially attract new visitors.
To engage in guest blogging, it's crucial to identify reputable guest blogging websites that align with your industry or target audience. These websites should have a solid online presence, a significant following, and a strong domain authority. By contributing valuable content to these websites, you not only gain exposure but also benefit from the authority and credibility associated with the hosting site. This can result in increased brand awareness, improved search engine rankings, and a boost in organic traffic to your website.
How to Increase Website SEO Ranking with Guest Blogging?
Do you want to give a significant boost to your website's SEO ranking? Guest blogging for SEO is one of the most ideal techniques that can be applied for this purpose. This powerful technique can yield impressive results when applied strategically. So, how to take advantage of guest blogging for SEO improvement?
Research and target relevant guest blogging opportunities
You can start by identifying authoritative and relevant websites in your industry that accept guest posts. Look for the top guest blogging sites that have a strong online presence, engaged audiences, and good domain authority. By contributing valuable content to these platforms, you can reach a wider audience, attract quality backlinks, and improve your website's SEO.
Create high-quality and optimized content
In the guest blogging technique, you must provide exceptional value to readers. You can think of this as developing well-researched, informative, and engaging content that showcases your expertise. By providing valuable content and optimizing it for search engines, you can increase the likelihood of your guest posts ranking higher in search results.
What are the 5 Key Benefits of Guest Blogging?
When starting your guest blogging journey, it is important to follow some important rules and best practices. You should respect the editorial guidelines of the host website, make sure your content is original, SEO-friendly and well-written, and focus on providing value to readers. By adhering to these guidelines, you can maximize the benefits of guest blogging and build a strong online presence.
Enhanced brand exposure
Guest blogging SEO allows you to reach new audiences and expand your brand's reach. By providing high-quality content to reputable websites, you can promote your brand to a wider audience and increase your brand awareness. This visibility leads to more website visits, social media followers, and potential customers or clients.
Increased website traffic
Guest blogging strategy provides an opportunity to drive targeted traffic to your website. When readers find your guest posts informative and valuable, they are more likely to click through to your website to learn more. This traffic flow is extremely likely to result in higher engagement metrics, improved SEO rankings, and an increase in organic traffic.
Improved search engine optimization
Guest blogging opportunities can positively impact your SEO efforts. When you receive a backlink from authoritative websites through guest blogging, you signal to search engines that your website is trustworthy and credible. Guest blogging also allows you to add relevant keywords and optimize your content for search engines, contributing to better rankings in search results.
Establishing industry authority
By consistently publishing valuable guest posts, you can position yourself as an expert in your industry. Sharing your expertise, insights and unique perspectives through guest blogging service helps build your credibility and authority, enhancing your brand's reputation.
Building valuable connections
Guest blogging offers an effective way to connect with other industry professionals and influencers. By engaging with the host website's audience, responding to comments, participating in discussions, and following guest blogging guidelines, you can develop meaningful relationships. These connections can lead to more guest blogging opportunities, collaborations, and a wider network of industry connections.
Guest blogging for SEO and brand awareness is a long-term strategy that requires consistent effort and dedication. By following some important tips and constantly improving your approach, you can increase your website visibility, attract targeted traffic, and improve your overall SEO performance.
FAQs
What is the difference between blog and guest blog?
The main difference between a blog and a guest blog lies in the ownership and platform where the content is published. A blog refers to content published on one's website or platform, where the individual or organization has full control over the content, design, and overall branding. Guest blogging, on the other hand, refers to content written by an individual or organization and published on a different website or platform, usually as a guest author.
Do guest bloggers get paid?
Whether or not guest bloggers are paid may vary depending on the specific arrangement and agreement between the guest blogger and the host website. While some guest blogging opportunities may offer monetary compensation such as sponsored posts or paid partnerships, many guest blogging arrangements focus on non-monetary benefits. Guest bloggers often prioritize the exposure, backlinking opportunities, and increased visibility that come with guest blogging SEO, as these can be valuable for their own brand awareness, authority, and networking opportunities.
How do I practice guest blogging?
There are a few steps you need to follow to become a guest blogger. These include researching and finding relevant websites that accept guest posts, carefully reading guest blogging guidelines, and understanding content preferences. In addition to these; you should take care to create valuable and original content suitable for their target audience and deliver the content following the submission processes.