What are the Most Popular Search Engines?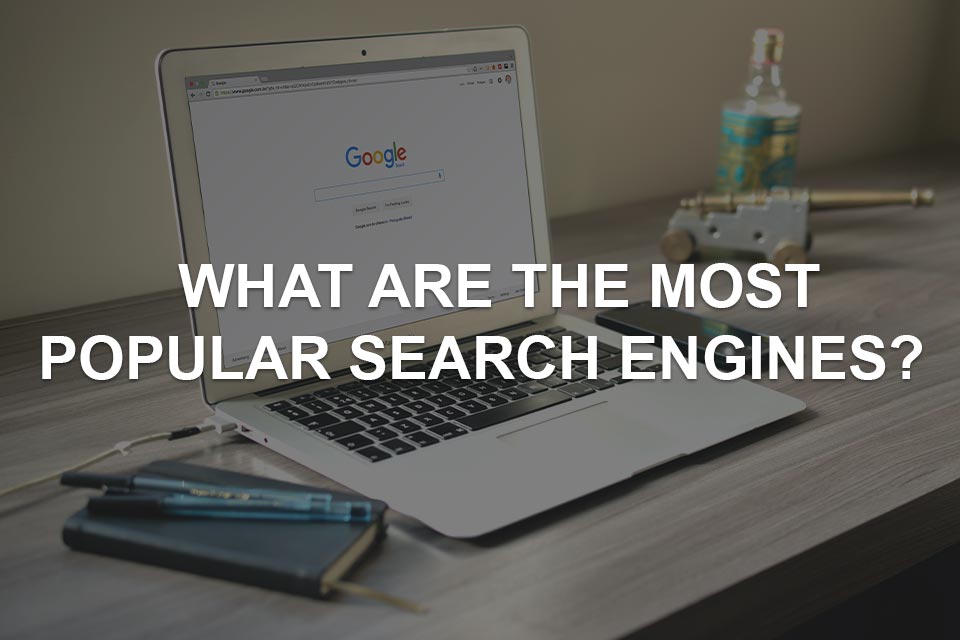 Search engines are necessary for online research. Searches return articles, webpages, and other results. There are several search engines; however, some are more popular. Most popular search engines have the largest market share, the most users, and the finest search algorithms. Search engines include Google, Bing, Yahoo, and Baidu. Millions use these search engines daily, making them essential.
They are optimized to assist consumers in finding info fast and are constantly enhanced to improve the search experience. In this regard, when looking for anything specific on the web, a search engine is a must-have tool, and the most well-known ones are the ones that have the biggest market share, the most users, and the most complex search algorithms. Google, Bing, Yahoo, and Baidu are among the many search engines used by people worldwide.
1. Google
Google is unquestionably the most popular search engine, accounting for more than 80% of the search market share. In addition, Google receives roughly all of the traffic from mobile devices. Google is a good alternative for capturing organic or sponsored search traffic due to its massive potential audience; the negative is that virtually everyone is fighting for the same traffic.
Keep in mind that the goal of both the Google algorithm and features like highlighted snippets is to provide people with the information they want without having to leave the Google website. Due to the prevalence of Google and the aforementioned characteristics, it may be challenging to attract the desired volume of visitors to your website.
2. Bing
Most of Google's competition comes from Bing, which now powers Yahoo, the third most popular search engine in the United States, and brings in 15% of all U.S. searches. Similar to Google, Bing's search engine results pages have a white backdrop, blue links, and green URLs, and the same categories. However, Bing also provides "Rewards," a program that awards points whenever you conduct a search or make a purchase on the engine and then lets you exchange those points for things like gift cards and donations to charitable organizations.
3. Yahoo!
Even though Yahoosearch !'s interface isn't the best, it nevertheless ranks third on our list, with a market share of 2.9%. Since Bing is the engine that drives Yahoo!, the two search engines provide very comparable results. Nonetheless, with over 600 million unique monthly visitors, it remains a significant search engine in its own right.
4. Yandex
Yandex, a search engine based in Russia, with an approximately 2% share of the global market. However, in its own nation, it has more users than Google itself. There are a few considerations to bear in mind if you run a worldwide firm and are interested in expanding into the Russian market. Yandex, for instance, can show several badges or signs of quality next to search results. The site quality index (SQI) is a widely used metric that measures how helpful your website is to visitors.
5. DuckDuckGo
DuckDuckGo bills itself as "The search engine that doesn't follow you," so if personalized advertisements and saved search histories make you nervous, it may be worth a go. You may search for shoes without worrying about being followed about by Macy's Shoes advertising because it doesn't monitor, gather, or keep any information. It's important to remember that DuckDuckGo does have advertisements, but not targeted ones.
Conclusion
In conclusion, search engines are a must-have for navigating the vast amounts of data available online. There is no shortage of search engines to choose from, but some are more common than others. Which search engines have the highest market share, the most users, and the best search algorithms are the most popular?
Google, Bing, Yahoo!, DuckDuckGo, and Yandex are the top 5 search engines, with Google being the most popular. These search engines are utilized by millions of people every day and have become an indispensable tools for many. They are optimized to help users quickly locate the data they need, and they are always being improved to provide an even better search experience.
FAQs about Popular Search Engines
How many search engines are there?
There is no shortage of search engines to choose from, but some are more common than others.
What are the five most popular search engines?
Google, Bing, Yahoo, DuckDuckGo, and Yandex are the five most widely used search engines.
What is the most popular search engine?
Google is the most widely used search engine.