What is A/B Testing?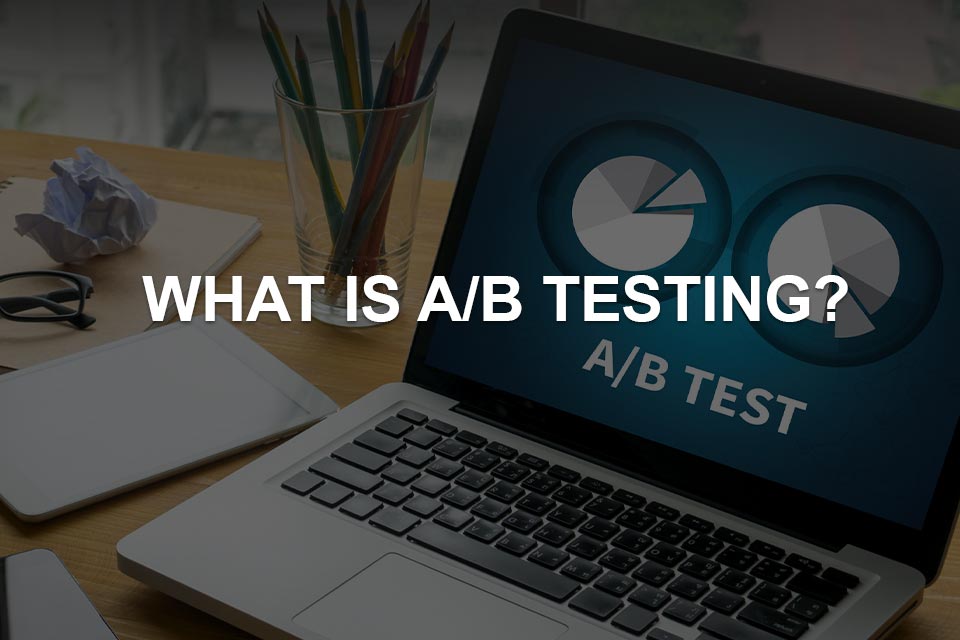 Another meaning of A/B testing is known as split testing. Expressing a random trial process means that in this test, two or more versions of the selected variable are shown to website users simultaneously with different segments to indicate that the versions have the maximum impact and direct the business metrics. A/B helps optimizers to make data-driven decisions by removing the guesswork usually made for website optimizations. In A/B testing, it is also used to express the A control and original test variable. B is preferred to express the variation and the new version of the original test variable.
Thanks to this version, you can move your business metrics in a positive direction. By applying this variation to the pages you are testing, you will help optimize your website professionally.
Using conversion metrics creates a unique experience for websites. As an example of A/B testing, it will be effective in product sales in e-commerce issues and in revealing potential customers who are qualified for B2B.
A/B testing is known as a component of the conversion rate optimization process. If you have a website, it is very important to perform A/B testing for your business. With A/B testing, you will be able to earn potential business income.
Making A/B Testing
AB testing provides systematic ways to show whether the functions you perform are successful or unsuccessful when you perform marketing campaigns. The goal of marketing efforts is to increase website traffic. Therefore, difficult and expensive stages await you in the traffic acquisition process. If you want your users to have the best experience when they enter the website, you should offer them the fastest and most efficient conversions. For this reason, thanks to AB testing, you can increase your current traffic in the field of marketing and increase your income by taking advantage of this traffic.
It identifies some problem areas that need optimization in structured A/B test programs. By identifying these areas, it will be possible to bring marketing efforts to a more profitable position. A/B testing is now on its way to being a continuous study that needs to be done regularly with the CRO process, which is always well-defined.
Areas Where A/B Test Samples Are Used
There are many areas and industries where AB testing examples have emerged. Below are examples of these areas and sectors:
A/B testing in the Media and Broadcasting Industry
A / B Testing in the E-Commerce Industry
A / B Testing in the Travel Industry
A / B Testing in the B2B / SaaS Industry
Conclusion
You have reviewed the details of AB testing in the article. For this reason, you should now proceed well-equipped to plan your optimization roadmap. By following the steps correctly, you can capture the results by giving all the data the importance it deserves.
Frequently Asked Questions About A/B Testing
You have accessed detailed information about AB testing. If there is more information you are wondering about, you can review the frequently asked questions and their answers below.
What is A/B testing in digital marketing?
A/B testing emerges in digital marketing as a marketing experiment where you divide your audience to test various variations of companies' campaigns and determine which performs better.
How does AB testing work?
In an A/B test, you can take the specified web page and run it by modifying it to create a second version of a page on the same website. This change is acceptable from a complete change of the page to the simplest operation.
What are the types of AB testing?
Types of A/B testing include multivariate testing, multi-page testing and split testing.