What is Meta Description?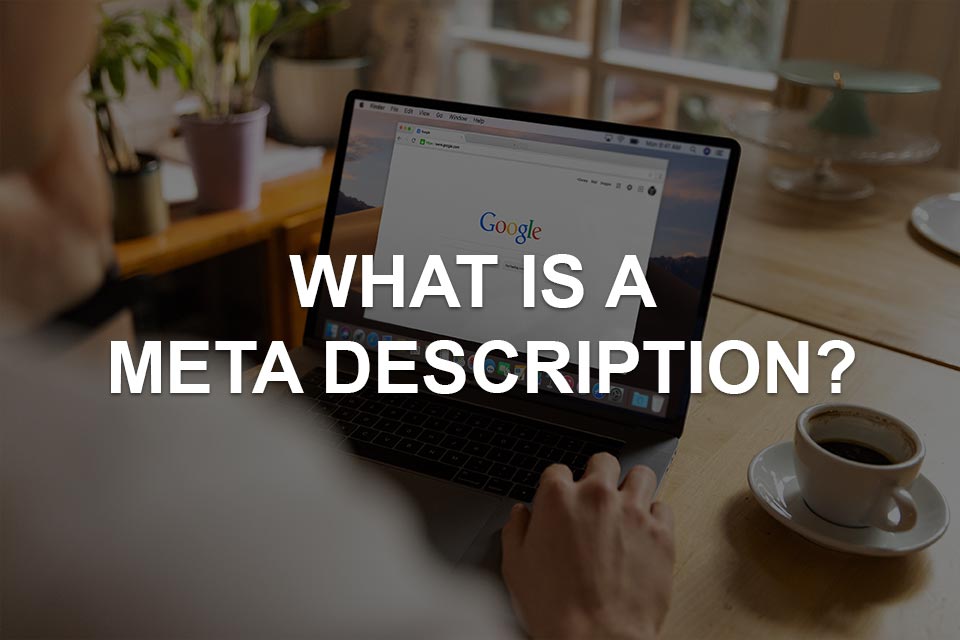 Meta descriptions are short summaries of a page's content that show under the title on search engine results pages (SERPs). The meta description is an element in the head section of a webpage's HTML code that summarises the page's content in a few short sentences. The purpose of this synopsis is to give readers an idea of the page's content before they even click the link. While search engines do not utilize meta descriptions as a ranking factor, a well-written one can increase a page's click-through rate (CTR) by piquing readers' interest. As a result, a well-written description can boost a page's search engine rankings and visitor numbers.
Why are Meta Descriptions Important for SEO?
Important for search engine optimization, meta descriptions sum up a page's information for users perusing SERPs. A website's click-through rate (CTR) can be affected by the quality of its summaries, which are meant to offer viewers an indication of the page's content before they click the link.
The meta description and page title appears in a search engine's results list alongside the page's title when a user does a search. You may boost your page's exposure and traffic by using the meta description to entice readers to click through to your site.
In addition, a search engine's ability to interpret the page's content accurately is impacted by meta descriptions that are both informative and engaging.
So, meta descriptions are useful for SEO because they improve a page's discoverability, traffic, and click-through rate, and they aid search engines in comprehending the page's content, which in turn affects the page's position in the SERPs.
How do I Write a Good Meta Description?
Include important keywords in a detailed, appealing, and original meta description. Additionally, keep it short, between 150 and 160 characters. There are a few crucial measures to take while writing a solid meta description:
Meta descriptions should be no more than 160 characters. Thus, it's important to be succinct.
Use keywords that correctly reflect the page's content and are related to its purpose. There is a correlation between this and the page's increased exposure in search results since it will assist search engines in better grasping the page's content.
In order to correctly characterize the page's content, you should use descriptive language. This will boost the page's click-through rate (CTR) by giving people a sense of what they might anticipate to discover there.
Add some appeal. Use language that encourages the reader to take some sort of action, such as a call to action. This has the potential to raise the page's CTR and attract more visitors to the site.
Use different meta descriptions for different pages on your site. Using the same description on many pages might hurt your search engine rankings; therefore, it's best to avoid doing so.
How to Add Meta Descriptions in WordPress
WordPress is a content management system (CMS) that facilitates the process of creating, editing, and publishing material on a website. If you want your WordPress site to rank higher in search engine results, it is essential that you provide meta descriptions on all of your pages and articles. Optimizing the meta descriptions of your WordPress pages and posts is a breeze with the help of search engine optimization (SEO) plugins like Yoast SEO or All in One SEO Pack.
A WordPress SEO plugin, such as Yoast SEO or All in One SEO Pack, can be used to generate a meta description. The standard procedure for creating a meta description using these tools is as follows:
Just download, then activate the add-on.
Navigate to the content that needs a meta description.
Find the Yoast SEO or All in One SEO Pack subheading below.
Fill up the area with your meta description.
Make the latest changes and share them.
Conclusion
In conclusion, meta descriptions summarise a page's content for search engine results pages (SERPs) and can increase a page's click-through rate (CTR) by enticing users to click. Enticing, comprehensive, and page-specific meta descriptions should be brief. Edit a WordPress page or post, scroll down to the Yoast SEO or All in One SEO Pack plugin section and type the meta description. These steps will increase website traffic.
FAQs about Meta Description
How long should a meta description be?
It is recommended that a meta description be no more than 160 characters.
How to write a good meta description?
An effective meta description should be tailored to each page yet still contain important keywords, and be brief, detailed, engaging, and interesting.
How to add meta descriptions to WordPress?
Meta descriptions may be added to a WordPress page or post by editing the page or post, scrolling down to the Yoast SEO or All in One SEO Pack plugin area, and typing in the meta description.