What is FAQ (Frequently Asked Questions)?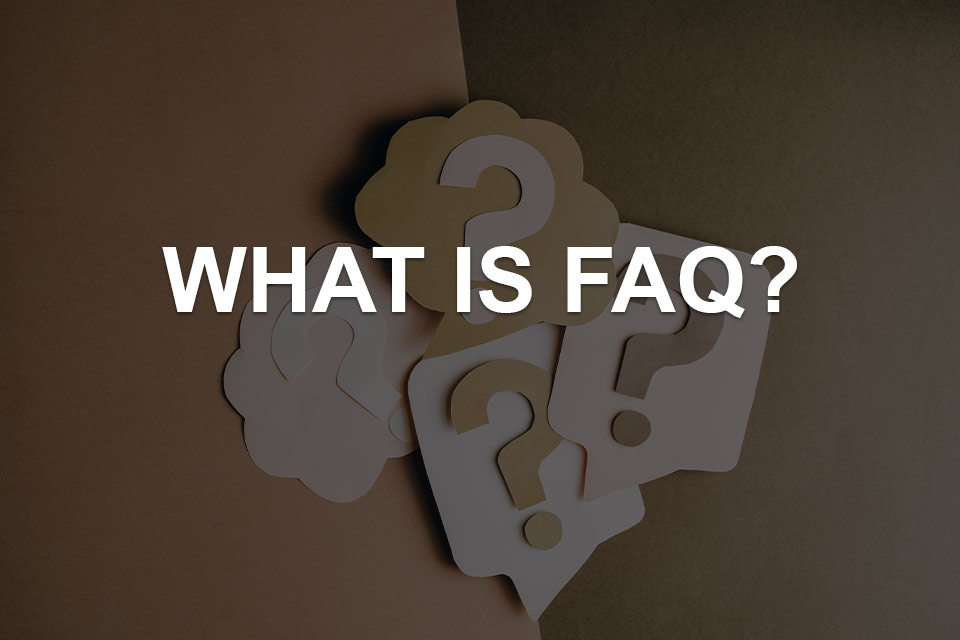 FAQ is an inseparable part of a website and content that is related to SEO. It boosts SEO performance one step further. But what does FAQ mean? FAQ stands for 'Frequently Asked Questions. It is a page or document on a website that answers a list of typical questions website visitors ask and look for. They ask typical questions related to a particular subject. It has been used since 1987. So in this article, we will discuss FAQ with its features and effects.
Why Are FAQs Important?
It is a great way of improving the customer experience of a website. It allows answering questions that mostly relate to your content and product. So they can get answers from your website and, most importantly, visit your website and buy what you offer. It means that FAQ is very effective for advertisement. They allow you to deal with customers' queries about any business. They also enable you to reach out and connect with your target audience. So FAQs are one of the most important elements of the website strategy.
Are FAQs Effective for SEO?
FAQ section holds enormous potential when it comes to increasing website traffic to your website through search engines. It will help optimize the user experience and improve conversions from your site because unanswered questions are one of the main reasons users are not converting into customers. So well-developed FAQ section can help you bridge that gap based on users' questions. They also represent relevant and high-quality content. It allows you to improve website rankings. In brief, FAQs:
Help to improve user experience by addressing the needs of users.
Increase the levels of relevant traffic.
Improve conversion rate and site visit time.
You also need FAQ schema. The code you place on your site tells search engines that your content is presented in a question-and-answer format.
Tips To Build An Seo-Friendly FAQ Page
The tips below will help you understand the FAQ page and how to build it. Also, to know how to write FAQs, you need to research typical questions and provide answers.
Collect relevant FAQs: This will take continuous question research and planning because you need to raise the right questions to educate your customers about your service.
Implement structured data: When you add structured data to FAQ, you will become visually appealing in the SERP.
Build a navigational structure: It is important for users to navigate your page.
Think visually: Don't only focus on the text. Add well-designed graphics and images to your FAQs.
Check analytics: After building the FAQ page, you need to use analytics to see whether the page is getting any traffic and ranking.
Conclusion
In conclusion, we can say that FAQs are very important to attract traffic and learn what customers are looking for because we need to know their questions and provide answers. This article will help you to gain customers for your website and content. Lastly, it will improve your SEO performance and ranking in SERPs.
Frequently Asked Questions
What does FAQ stand for?
FAQ stands for "Frequently Asked Questions". 
How to write an FAQ?
Research typical questions surrounding your content or product. Then write short questions and answers. FAQ sheet must be in actual question-answer format. 
Why are FAQs important?
FAQs will help to find customers and connect them to your website. Customers will visit your website frequently when they get answers related to your product. Also, it improves SEO and ranking in SERPs.